TB is caused by bacteria (Mycobacterium tuberculosis) and it most often affects the lungs. TB is spread through the air when people with lung TB cough, sneeze or spit. A person needs to inhale only a few germs to become infected.
Every year, 10 million people fall ill with tuberculosis (TB). Despite being a preventable and curable disease, 1.5 million people die from TB each year – making it the world's top infectious killer.
TB is the leading cause of death of people with HIV and also a major contributor to antimicrobial resistance.
Most of the people who fall ill with TB live in low- and middle-income countries, but TB is present all over the world. About half of all people with TB can be found in 8 countries: Bangladesh, China, India, Indonesia, Nigeria, Pakistan, Philippines and South Africa.
About one-quarter of the world's population is estimated to be infected by TB bacteria. Only 5-15% of these people will fall ill with active TB disease. The rest have TB infection but are not ill and cannot transmit the disease. Both TB infection and disease are curable using antibiotics.
What IS TB?
---
Tuberculosis (TB) is a bacterial disease that usually attacks the lungs. But it can also attack other parts of the body, including the kidneys, spine, and brain.
Not everyone infected with TB bacteria (germs) becomes sick. So, there are two types of TB conditions:
Latent TB infection, where the TB germs live in your body but don't make you sick.
TB disease (active TB) where you get sick from the TB germs. TB disease can almost always be cured with antibiotics. But if it's not treated properly, it can be fatal.
What causes tuberculosis (TB)?
---
TB is caused by bacteria (germs) called Mycobacterium tuberculosis. The germs spread from person to person through the air. People who have TB disease in their throat or lungs spread the germs in the air when they cough, sneeze, talk, or sing. If you breathe in the air that has the germs, you can get TB. TB is not spread by touching, kissing, or sharing food or dishes.
You're more likely to catch TB from people you live or work with than from people you see for shorter amounts of time.
Although tuberculosis is contagious, it's not easy to catch. You're much more likely to get tuberculosis from someone you live or work with than from a stranger. Most people with active TB who've had appropriate drug treatment for at least two weeks are no longer contagious.
HIV and TB
---
Since the 1980s, tuberculosis cases have increased dramatically because of the spread of HIV, the virus that causes AIDS. HIV suppresses the immune system, making it difficult for the body to control TB bacteria. As a result, people with HIV are much more likely to get TB and to progress from latent to active disease than are people who aren't HIV positive.
Drug-resistant TB
---
Tuberculosis also remains a major killer because of the increase in drug-resistant strains. Over time, some TB germs have developed the ability to survive despite medications. This is partly because people don't take their drugs as directed or don't complete the course of treatment.
Drug-resistant strains of tuberculosis emerge when an antibiotic fails to kill all of the bacteria it targets. The surviving bacteria become resistant to that drug and often other antibiotics as well. Some TB bacteria have developed resistance to the most commonly used treatments, such as isoniazid and rifampin (Rifadin, Rimactane).
Some TB strains have also developed resistance to drugs less commonly used in TB treatment, such as the antibiotics known as fluoroquinolones, and injectable medications including amikacin and capreomycin (Capastat). These medications are often used to treat infections that are resistant to the more commonly used drugs.
What are the symptoms of tuberculosis (TB)?
---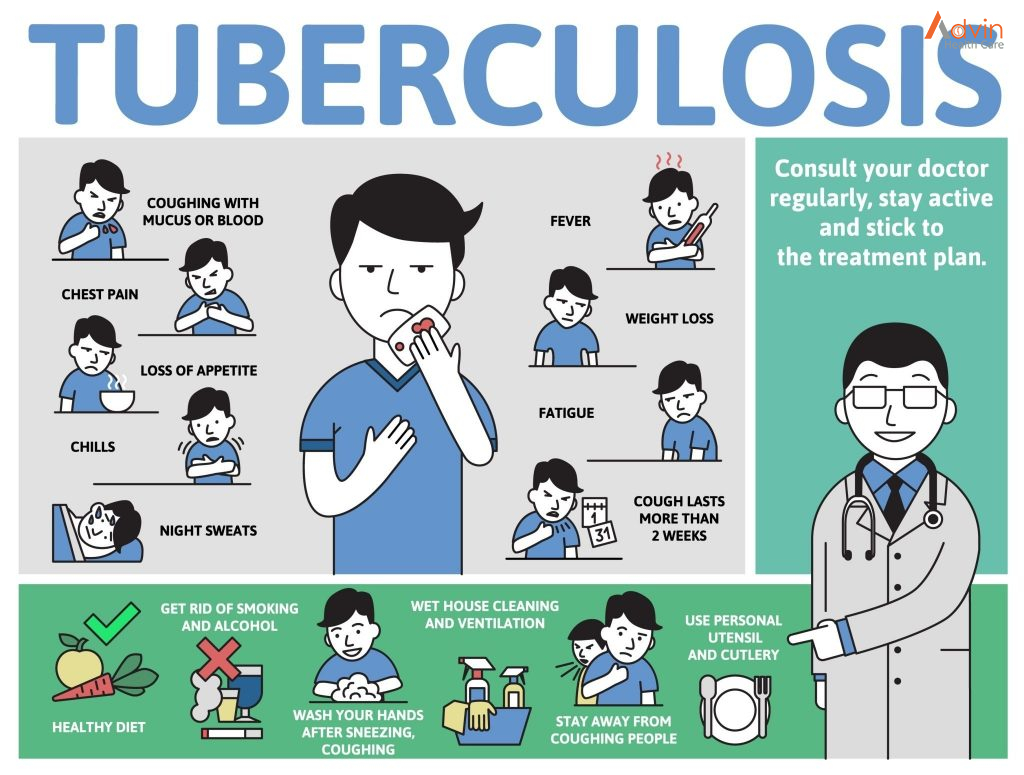 Most people who have TB germs in their bodies don't get sick with TB disease. Instead, they have latent TB infection. With a latent TB infection, you:
Don't have symptoms
Can't spread TB to others
Could get sick with active TB disease in the future if your immune system becomes weak for another reason
Need to take medicine to prevent getting sick with active TB disease in the future
If you have TB disease, the TB germs are active, meaning that they are growing (multiplying) inside your body and making you sick. If the TB is growing in your lungs or throat, you can spread the TB germs to other people. You can get sick with TB disease weeks to years after you're infected with TB germs.
With TB disease, your symptoms will depend on where the TB is growing in your body
General symptoms may include:
Chills and fever
Night sweats (heavy sweating during sleep)
Losing weight without trying
Loss of appetite
Weakness or fatigue
Symptoms from TB disease in your lungs may include:
A coughthat lasts longer than 3 weeks
Coughing up blood or sputum (a thick mucus from the lungs)
Chest pain
What is the treatment for tuberculosis (TB)?
---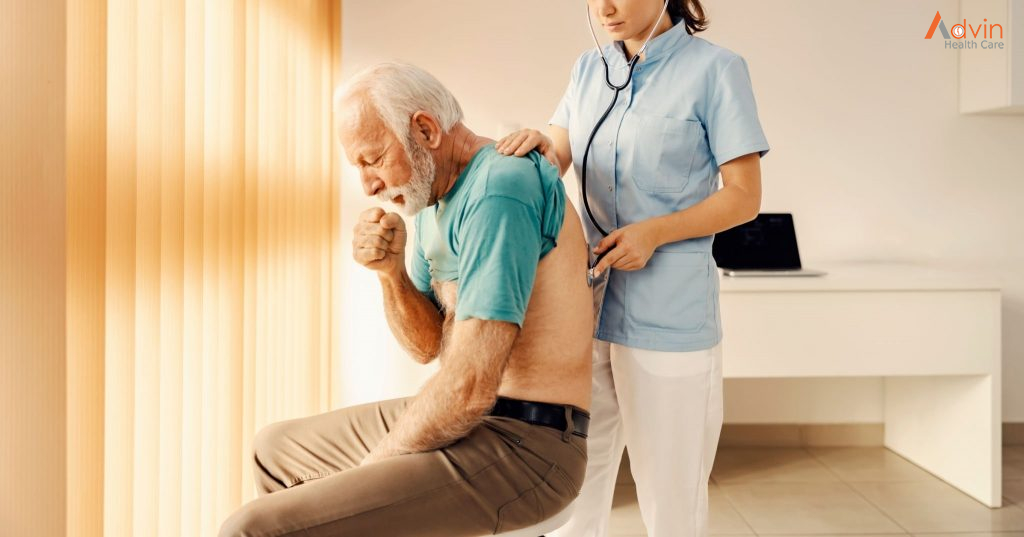 The treatment for both latent TB infection and TB disease is antibiotics. To make sure you get rid of all the TB germs in your body, it's very important to follow the directions for taking your medicine.
If you don't follow the directions, the TB germs in your body could change and become antibiotic resistant. That means the medicine may stop working and your TB may become hard to cure.
For latent TB infections, you usually take medicines for 3 to 9 months. Treatment helps make sure you don't get TB disease in the future.
For active TB disease, you usually need to take medicines for 6 to 12 months. Treatment will almost always cure you if you take your pills the right way.
For TB disease in your lungs or throat, you'll need to stay home for a few weeks, so you don't spread disease to other people.
You can protect the people you live with by:
Covering your nose and mouth.
Opening windows when possible.
Not getting too close to them.