Rhinoplasty (RIE-no-plas-tee) is surgery that changes the shape of the nose. The motivation for rhinoplasty may be to change the appearance of the nose, improve breathing or both.
The upper portion of the structure of the nose is bone, and the lower portion is cartilage. Rhinoplasty can change bone, cartilage, skin or all three. Talk with your surgeon about whether rhinoplasty is appropriate for you and what it can achieve.
When planning rhinoplasty, your surgeon will consider your other facial features, the skin on your nose and what you would like to change. If you're a candidate for surgery, your surgeon will develop a customized plan for you.
Sometimes part or all of a rhinoplasty is covered by insurance.
Reasons for Rhinoplasty
---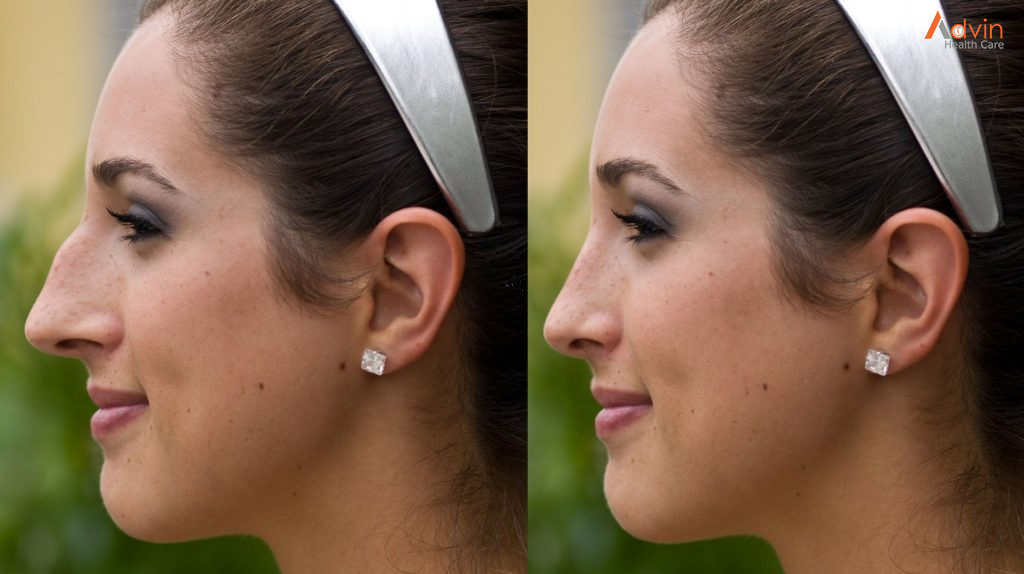 People get rhinoplasty to repair their nose after an injury, to correct breathing problems or a birth defect, or because they're unhappy with the appearance of their nose.
Possible changes that your surgeon can make to your nose through rhinoplasty include:
a change in size
a change in angle
straightening of the bridge
reshaping of the tip
narrowing of the nostrils
If your rhinoplasty is being done to improve your appearance rather than your health, you should wait until your nasal bone is fully grown. For girls, this is about age 15. Boys might still be growing until they're a bit older. However, if you're getting surgery because of a breathing impairment, rhinoplasty can be performed at a younger age.
How you prepare
---
Before scheduling rhinoplasty, you must meet with your surgeon to discuss important factors that determine whether the surgery is likely to work well for you. This meeting generally includes:
Your medical history. The most important question your doctor will ask you is about your motivation for surgery and your goals. Your doctor will also ask questions about your medical history — including a history of nasal obstruction, surgeries and any medications you take. If you have a bleeding disorder, such as hemophilia, you may not be a candidate for rhinoplasty.
A physical exam. Your doctor will conduct a complete physical examination, including any laboratory tests, such as blood tests. He or she also will examine your facial features and the inside and outside of your nose. The physical exam helps your doctor determine what changes need to be made and how your physical features, such as the thickness of your skin or the strength of the cartilage at the end of your nose, may affect your results. The physical exam is also critical for determining the impact of rhinoplasty on your breathing.
Photographs. Someone from your doctor's office will take photographs of your nose from different angles. Your surgeon may use computer software to manipulate the photos to show you what kinds of results are possible. Your doctor will use these photos for before-and-after assessments, reference during surgery and long-term reviews. Most importantly, the photos permit a specific discussion about the goals of surgery.
A discussion of your expectations.You and your doctor should talk about your motivations and expectations. He or she will explain what rhinoplasty can and can't do for you and what your results might be. It's normal to feel a little self-conscious discussing your appearance, but it's very important that you're open with your surgeon about your desires and goals for surgery.
If you have a small chin, your surgeon may speak with you about performing a surgery to augment your chin. This is because a small chin will create the illusion of a larger nose. It's not required to have chin surgery in those circumstances, but it may better balance the facial profile.
Once the surgery is scheduled, you'll need to arrange for someone to drive you home if you're having an outpatient surgery.
For the first few days after anesthesia, you may have memory lapses, slowed reaction time and impaired judgment. So arrange for a family member or friend to stay with you a night or two to help with personal care tasks as you recover from surgery.
Rhinoplasty Procedure
---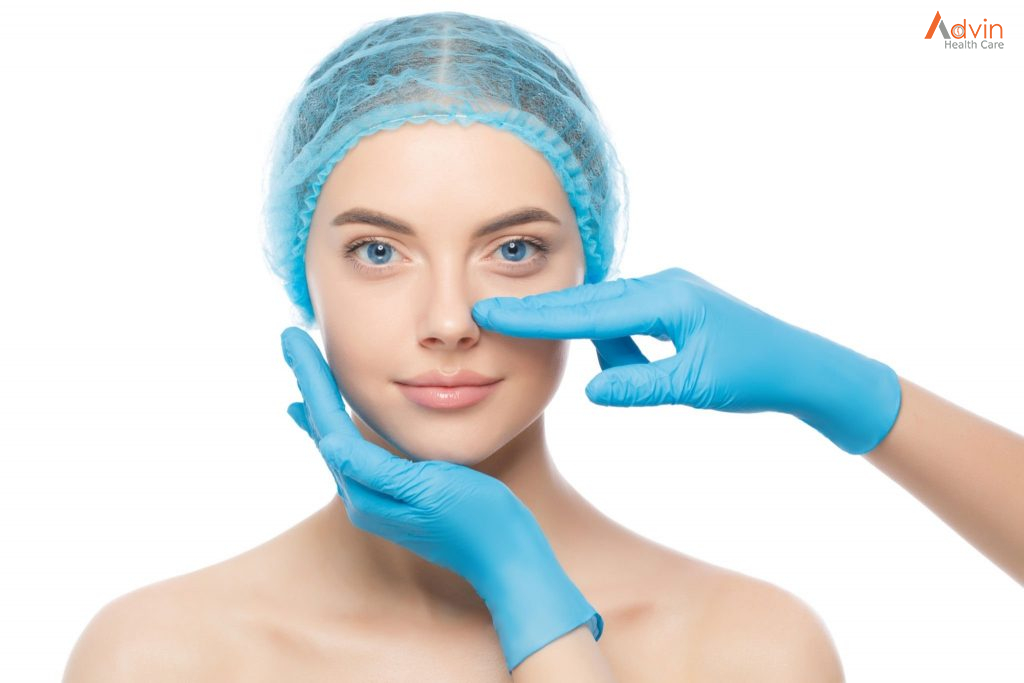 Rhinoplasty can be done in a hospital, a doctor's office, or an outpatient surgical facility. Your doctor will use local or general anesthesia. If it's a simple procedure, you'll receive local anesthesia to your nose, which will also numb your face. You may also get medication through an IV line that makes you groggy, but you'll still be awake.
With general anesthesia, you'll inhale a drug or get one through an IV that will make you unconscious. Children are usually given general anesthesia.
Once you're numb or unconscious, your surgeon will make cuts between or inside your nostrils. They'll separate your skin from your cartilage or bone and then start the reshaping. If your new nose needs a small amount of additional cartilage, your doctor may remove some from your ear or deep inside your nose. If more is needed, you might get an implant or a bone graft. A bone graft is additional bone that's added to the bone in your nose.
The procedure usually takes between one and two hours. If the surgery is complex, it can take longer.
Recovery from Rhinoplasty
---
After surgery, your doctor may place a plastic or metal splint on your nose. The splint will help your nose retain its new shape while it heals. They may also place nasal packs or splints inside your nostrils to stabilize your septum, which is the part of your nose between your nostrils.
You'll be monitored in a recovery room for at least a few hours after surgery. If everything is okay, you'll leave later that day. You'll need someone to drive you home because the anesthesia will still affect you. If it's a complicated procedure, you might have to stay in the hospital for a day or two.
To reduce bleeding and swelling, you'll want to rest with your head elevated above your chest. If your nose is swollen or packed with cotton, you might feel congested. People are usually required to leave splints and dressings in place for up to a week after surgery. You might have absorbable stitches, meaning they'll dissolve and won't require removal. If the stitches aren't absorbable, you'll need to see your doctor again a week after surgery to get the stitches taken out.
Memory lapses, impaired judgment, and slow reaction time are common effects of the medications used for surgery. If possible, have a friend or relative stay with you the first night.
For a few days after your surgery, you might experience drainage and bleeding. A drip pad, which is a piece of gauze taped below your nose, can absorb blood and mucus. Your doctor will tell you how often to change your drip pad.
You might get headaches, your face will feel puffy, and your doctor might prescribe pain medication.
Advin Products Used In Rhinoplasty Surgery
---