Pulmonology is a branch of medicine and a subspecialty of internal medicine. It specialises in the treatment of diseases that affect the respiratory system. It deals with all disorders of the lungs, upper airways, thoracic cavity, and the chest wall. It also deals with all problems that involve the nose, pharynx, larynx, trachea, bronchi, bronchioles, and alveoli.
Pulmonology is also part of intensive care medicine because it involves providing life support and mechanical ventilation to patients who need them. It is also known as pneumology and respiratory medicine. Its subspecialties include:
Interstitial lung disease, which focuses on lung diseases caused by lung inflammation and scarring
Interventional pulmonology, which deals with airway disorders, lung cancer, and pleural diseases
Neuromuscular disease, which focuses on lung disorders caused by respiratory muscle failure
Obstructive lung disease, which focuses on conditions caused by the narrowing or obstruction of the airways
Lung transplantation
Sleep-related breathing problems
Paediatric pulmonology
What is pulmonology?
---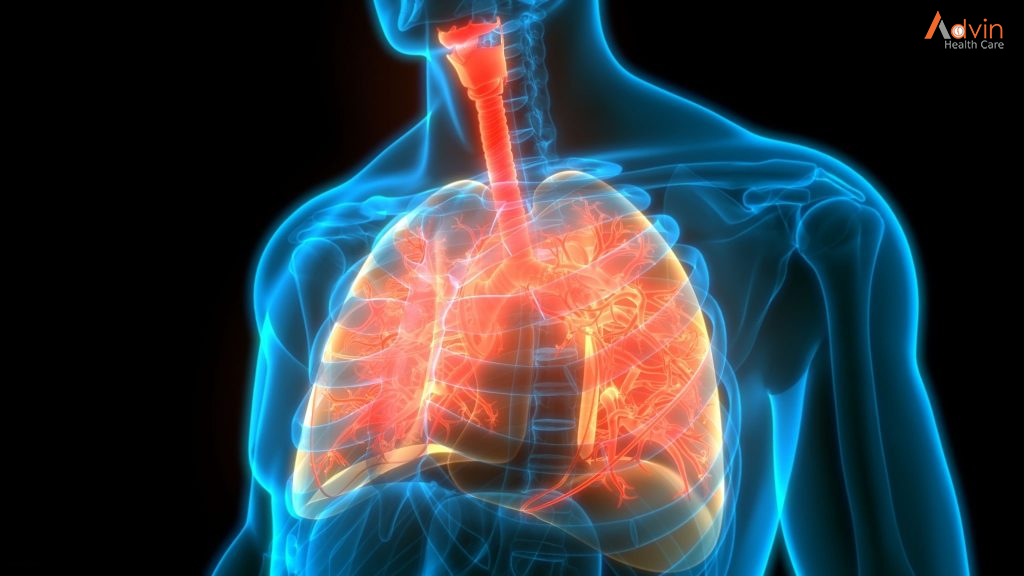 Internal medicine is the type of medical care that deals with adult health, and pulmonology is one of its many fields. Pulmonologists focus on the respiratory system and diseases that affect it. The respiratory system includes your:
Mouth and nose
Sinuses
Throat (pharynx)
Voice box (larynx)
Windpipe (trachea)
Bronchial tubes
Lungs and things inside them like bronchioles and alveoli
Diaphragm
History of pulmonology
---
One of the first major discoveries relevant to the field of pulmonology was the discovery of pulmonary circulation. Originally, it was thought that blood reaching the right side of the heart passed through small 'pores' in the septum into the left side to be oxygenated, as theorized by Galen; however, the discovery of pulmonary circulation disproves this theory, which had previously been accepted since the 2nd century. Thirteenth-century anatomist and physiologist Ibn Al-Nafis accurately theorized that there was no 'direct' passage between the two sides (ventricles) of the heart. He believed that the blood must have passed through the pulmonary artery, through the lungs, and back into the heart to be pumped around the body. This is believed by many to be the first scientific description of pulmonary circulation.
Although pulmonary medicine only began to evolve as a medical specialty in the 1950s, William Welch and William Osler founded the 'parent' organization of the American Thoracic Society, the National Association for the Study and Prevention of Tuberculosis. The care, treatment, and study of tuberculosis of the lung is recognised as a discipline in its own right, phthisiology. When the specialty did begin to evolve, several discoveries were being made linking the respiratory system and the measurement of arterial blood gases, attracting more and more physicians and researchers to the developing field.
Types Of Disease
---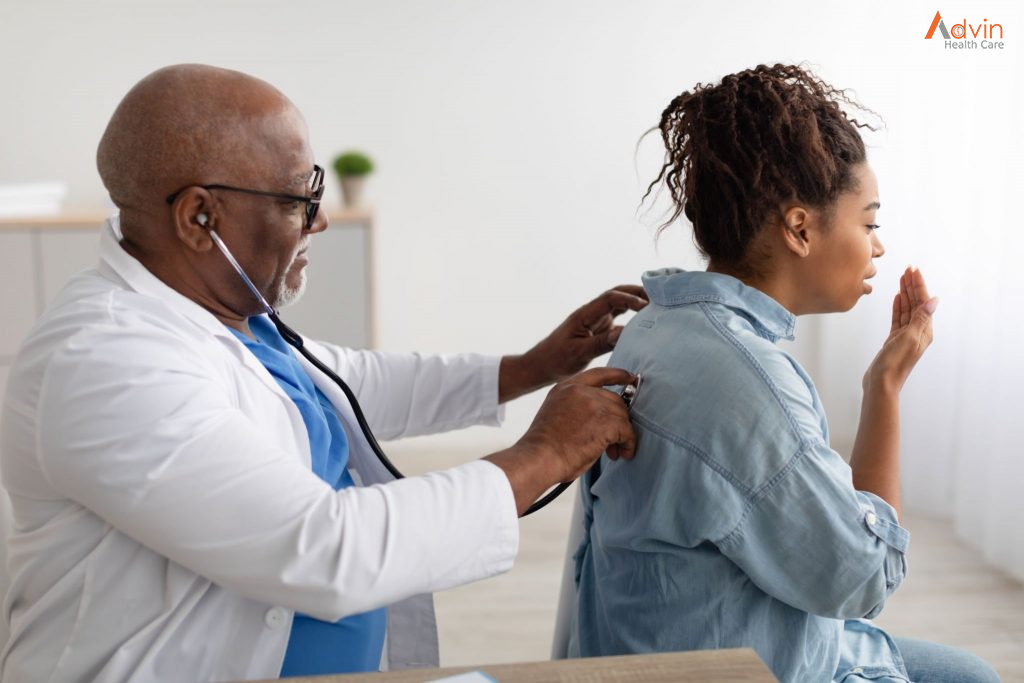 Lung Disease
Airway diseases — These diseases affect the tubes (airways) that carry oxygen and other gases into and out of the lungs. They usually cause a narrowing or blockage of the airways. Airway diseases include asthma, chronic obstructive pulmonary disease (COPD), bronchiolitis, and bronchiectasis (which also is the main disorder for persons with cystic fibrosis). People with airway diseases often say they feel as if they're "trying to breathe out through a straw."
Lung tissue diseases — These diseases affect the structure of the lung tissue. Scarring or inflammation of the tissue makes the lungs unable to expand fully (restrictive lung disease). This makes it hard for the lungs to take in oxygen and release carbon dioxide. People with this type of lung disorder often say they feel as if they are "wearing a too-tight sweater or vest." As a result, they can't breathe deeply. Pulmonary fibrosis and sarcoidosis are examples of lung tissue disease.
Lung circulation diseases — These diseases affect the blood vessels in the lungs. They are caused by clotting, scarring, or inflammation of the blood vessels. They affect the ability of the lungs to take up oxygen and release carbon dioxide. These diseases may also affect heart function. An example of a lung circulation disease is pulmonary hypertension. People with these conditions often feel very short of breath when they exert themselves.
Asthma
Asthma is a condition in which your airways narrow and swell and may produce extra mucus. This can make breathing difficult and trigger coughing, a whistling sound (wheezing) when you breathe out and shortness of breath.
For some people, asthma is a minor nuisance. For others, it can be a major problem that interferes with daily activities and may lead to a life-threatening asthma attack.
Asthma can't be cured, but its symptoms can be controlled. Because asthma often changes over time, it's important that you work with your doctor to track your signs and symptoms and adjust your treatment as needed.
Pulmonary fibrosis
Pulmonary fibrosis is a lung disease that occurs when lung tissue becomes damaged and scarred. This thickened, stiff tissue makes it more difficult for your lungs to work properly. As pulmonary fibrosis worsens, you become progressively more short of breath.
The scarring associated with pulmonary fibrosis can be caused by a multitude of factors. But in most cases, doctors can't pinpoint what's causing the problem. When a cause can't be found, the condition is termed idiopathic pulmonary fibrosis.
The lung damage caused by pulmonary fibrosis can't be repaired, but medications and therapies can sometimes help ease symptoms and improve quality of life. For some people, a lung transplant might be appropriate.
Pneumonia
Pneumonia is an infection that inflames the air sacs in one or both lungs. The air sacs may fill with fluid or pus (purulent material), causing cough with phlegm or pus, fever, chills, and difficulty breathing. A variety of organisms, including bacteria, viruses and fungi, can cause pneumonia.
Pneumonia can range in seriousness from mild to life-threatening. It is most serious for infants and young children, people older than age 65, and people with health problems or weakened immune systems.
Chronic obstructive pulmonary disease (COPD)
Chronic obstructive pulmonary disease (COPD) is a chronic inflammatory lung disease that causes obstructed airflow from the lungs. Symptoms include breathing difficulty, cough, mucus (sputum) production and wheezing. It's typically caused by long-term exposure to irritating gases or particulate matter, most often from cigarette smoke. People with COPD are at increased risk of developing heart disease, lung cancer and a variety of other conditions.
Emphysema and chronic bronchitis are the two most common conditions that contribute to COPD. These two conditions usually occur together and can vary in severity among individuals with COPD.
Chronic bronchitis is inflammation of the lining of the bronchial tubes, which carry air to and from the air sacs (alveoli) of the lungs. It's characterized by daily cough and mucus (sputum) production.
Emphysema is a condition in which the alveoli at the end of the smallest air passages (bronchioles) of the lungs are destroyed as a result of damaging exposure to cigarette smoke and other irritating gases and particulate matter.
Although COPD is a progressive disease that gets worse over time, COPD is treatable. With proper management, most people with COPD can achieve good symptom control and quality of life, as well as reduced risk of other associated conditions.