The Indian healthcare system continues to be impacted by aspects of availability, affordability and quality of health services. Given these, India lags behind averages of BRIC Countries. A key area of concern for India is the proportion of non-communicable diseases which is expected to rise in the next decade. The total healthcare expenditure in India was only 3.9% of GDP, compared to 8.9% for Brazil, 6.2% for Russia and 5.2% for China. Out-of-pocket expenditure is as high as 61%, with only 25% of the population being covered by health insurance.
While the government and value chain participants have undertaken several steps to address the issues of healthcare access, quality and affordability, these have been executed in silos. Specifically, while medical device companies have focused largely on extending life expectancy and improving quality of care, there is a need to increase affordability for a widespread impact. The challenge therefore for companies in India is to produce medical devices that are both cost competitive and effective to increase penetration and use. It is in this context that the Make in India initiative becomes significant for the medical devices industry.
Medical devices play a role not only in screening, diagnosing and treating patients but also in restoring patients to normal lives and in regularly monitoring health indicators to prevent diseases. With technological advancements, the role of medical devices is now expanding to improve quality of care across each stage of the healthcare continuum:
Screening and diagnosis:
Both accuracy and complexity of screening and diagnosis are increasing. Point-of-care / portable diagnostic devices provide care at home resulting in improved outcomes, patient satisfaction and, increased access to care in under-penetrated and remote regions, while facilitating treatment outside health facilities.
Treatment/Care:
Advanced surgical equipment is not only enabling doctors treat highly critical and complex cases but also reducing length of hospital stays. It is increasingly allowing elective but complex surgeries like knee replacement, bariatric, pain management, etc. to be shifted to outpatient / short stay surgery centre.
Restoration:
Hospitals and physiotherapy-rehabilitative centres are now enabling patients to restore their health faster and return to normal productive lives through the use of advanced assistive and rehabilitative device.
Monitoring:
Health screening devices are enabling patients to take charge of their health at home and regularly monitor health indicators. Further, devices are being used to monitor patients remotely for early diagnosis thus minimizing hospital visits and reducing pressure on the country's over-burdened medical resources.
Overall growth in healthcare infrastructure
---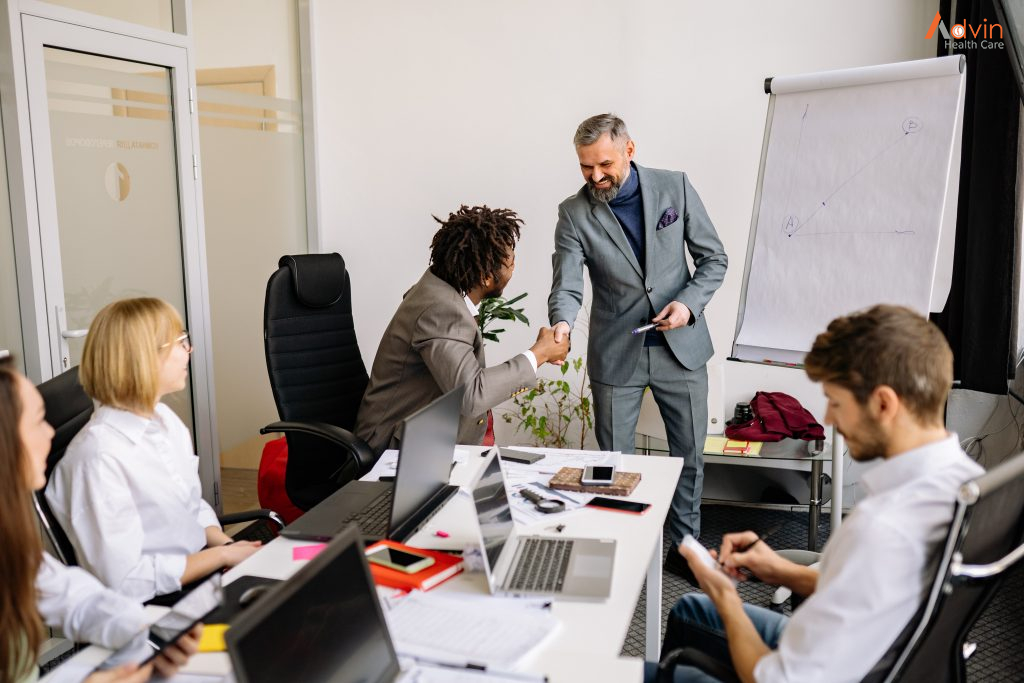 There is a significant increase in the number of hospitals and hospital beds in India. Bed strength had increased from 0.8 million in 2002 to 1.6 million in 2012, and is further expected to increase to around 2.9 million by 202513. This increase has been driven primarily by growing presence of corporate hospital chains, international companies and service providers entering tier 2 and tier 3 cities.
There is an increasing presence of diagnostics laboratory chains focusing on imaging and pathology. It is estimated that there are more than 100,000 diagnostic laboratories across the country, with the number expected to grow at a rate of 15% – 20%.
The healthcare industry is also witnessing the emergence of new formats like chains of multispecialty outpatient clinics, mother-and-child hospitals, short stay surgery centres, IVF centres, etc; which are driving demand for medical devices.
Increasing focus of healthcare providers on quality and accreditation
---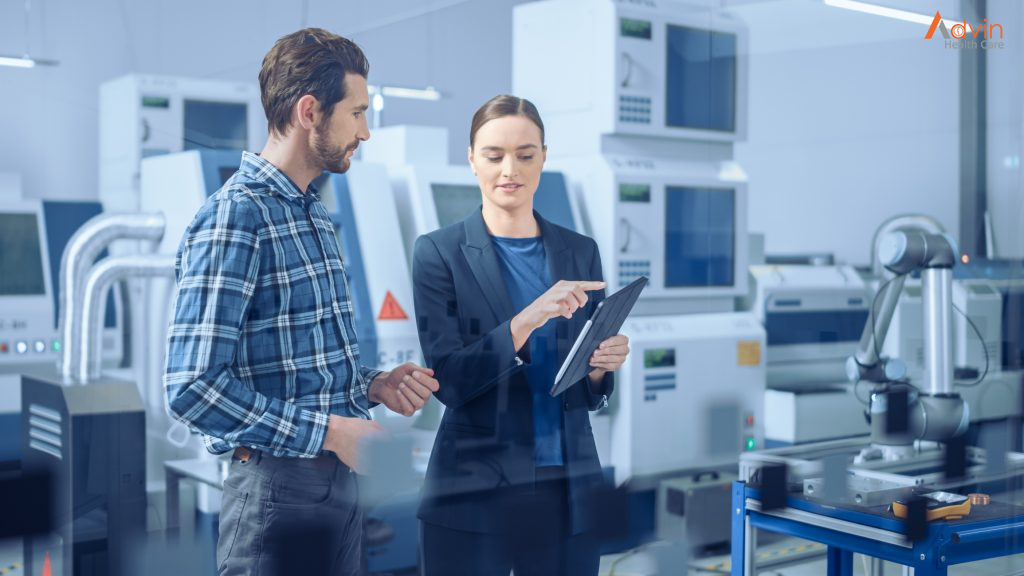 There has been a strong focus on upgrading medical technology by hospitals and laboratories to comply with accreditation requirements. Around 285 hospitals in India are NABH accredited with 472 additional proposals submitted for accreditation. Similarly, 347 laboratories in India are NABL accredited with 150 additional proposals submitted.
While the potential of the medical devices sector is acknowledged with its inclusion in the 'Make in India' initiative, it is essential to leverage the initiative to kickstart indigenous manufacturing and realize the twin objectives of accessibility and affordability.
Advin Health care is aimed at understanding the context, Constraints and opportunities for medical device Players, healthcare provides and key policy makers; Exploring the significance of India and other global manufacturing destinations; and aligning 'Make in India' fo medical devices with other key government supports.
Current landscape and key considerations for growth
---
The medical devices market grew at a 10% CAGR in the past five years, reaching a value of USD 3.7 billion16 in 2014. From 2014 levels, if the industry continues on its organic growth trajectory, it is expected to reach USD 8.6 billion in size by 2020, growing at a CAGR of around 15% against the expected global industry growth of 4-6%.
In this scenario, the focus on augmenting healthcare infrastructure due to increased demand and improved access is expected to provide the requisite industry growth. Currently, the Indian medical devices industry represents just over 1.3% of the global medical devices market of USD 335 billion, which is dominated by USA (USD 134 billion in 2014). With an enabling policy framework and ecosystem support, industry estimates indicate a potential to grow at ~28% to USD 50 billion by 202519. This growth is expected to be driven by indigenous manufacturing and exports and, sales from local innovation.
Export Scenario
---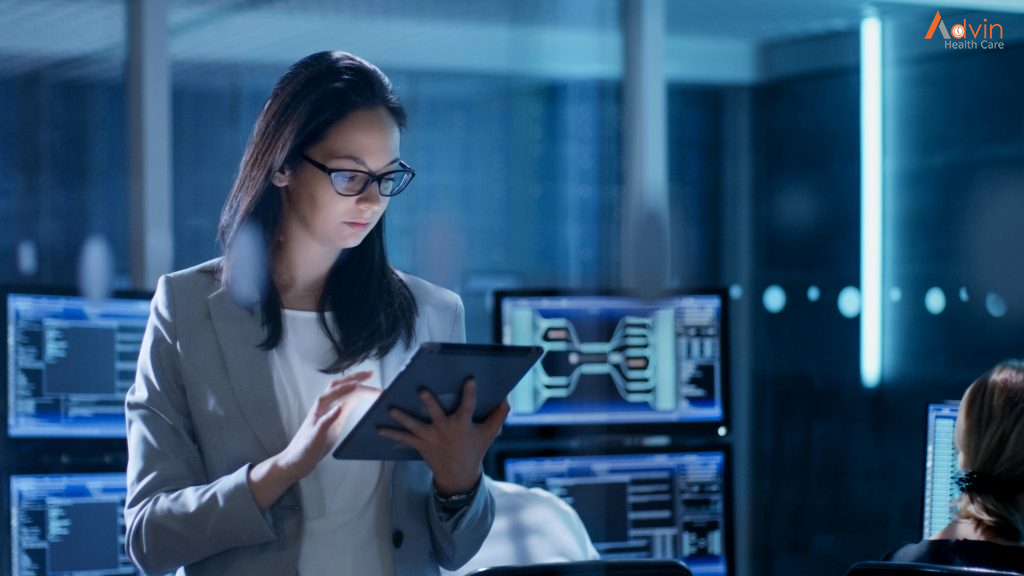 India has a 75-80% import dependency on medical devices. Export of medical devices from India stood at US$ 2.53 billion in FY21, and are expected to rise to US$ 10 billion by 2025.
To increase export of medical devices in the country, the Ministry of Health and Family Welfare (MOHFW) and Central Drugs Standard Control Organisation (CDSCO) implemented the following initiatives:
Re-examination and implementation of Schedule MIII (a draft guidance on good manufacturing practices and facility requirements) System for export labelling Clinical evaluation and adverse reporting clarification State licencing authority to extend free sales certificate validity from 2 years to 5 years to allow exports Create a list of manufacturers with export licencing for easy access to regulatory authorities worldwide.
The Medical Devices Virtual Expo 2021 showcased Indian products and enabled direct interaction between Indian suppliers and buyers/importers from participating countries; 300 foreign buyers from the healthcare sector participated in this event.