In the operating department for which the most integrated function is required, cleanliness must be kept and the safety of facilities, equipment and devices must be maintained any times. Furthermore, the working environment for medical staff such as doctors and nurses must be considered from the viewpoint of human engineering. Our modular operating theater satisfying those conditions consists of wall, ceiling and slanted panels, and is capable of incorporating not only electrical equipment, medical gas system, and lighting gears but all the necessary functions and equipment at need. In addition, the modular theater has a high availability of extension providing for the introduction of a new facility in the future, establishing as well an operating environment with high workability and enough function.
Operation theatre is that specialized facility of the hospital where life-saving or life-improving procedures are carried out on the human body by invasive methods under strict aseptic conditions in a controlled environment by specially trained personnel to promote healing and cure with maximum safety, comfort, and economy. It is imperative that operation theatre (OT) is designed scientifically to ensure sterility, easy maintenance, and effective utilization. A civil – mechanical – electrical – electronic – biomedical combination driven and coordinated by needs, preference and safety of the medical-surgical team form the basis of planning, starting and maintaining an operation theatre.
What is a modular operation theatre?
---
It is a compact and highly sterilized setup containing particular air filters to control the airflow system within. Some specific types of air conditioning and air handling units are used to maximize protection against contaminants to increase the physical safety of patients. The walls and ceilings are made of pre-engineered panels and the floors are chemical resistant and antistatic making the operation theatre easier to install and clean.
Why do we need Modular OT?
---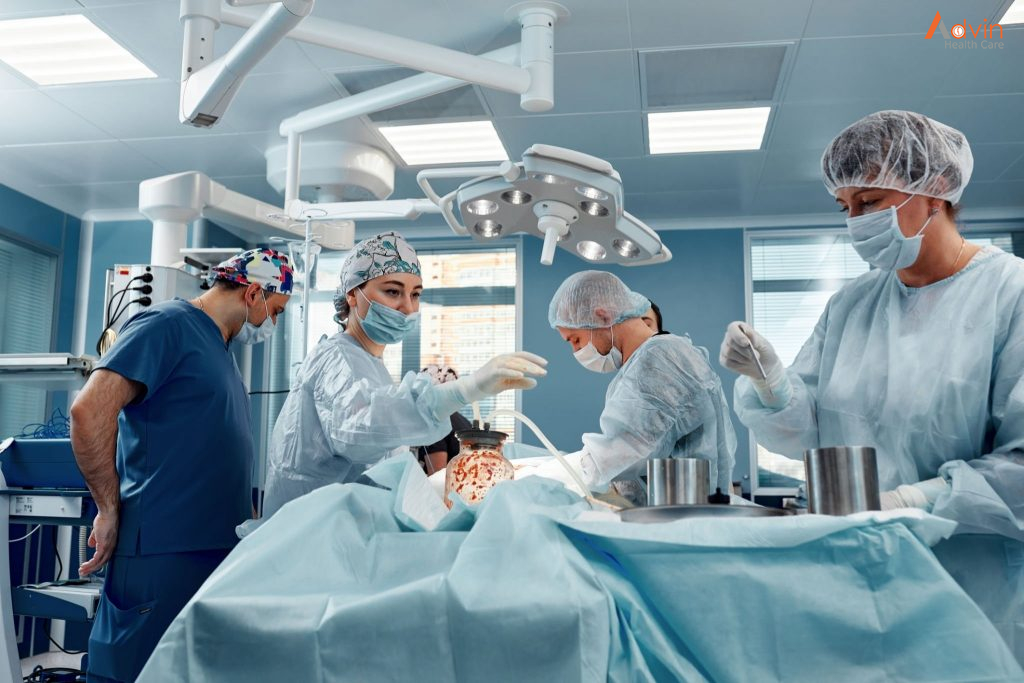 Sterility: To have complete infection free cases
To achieve a very low level of Bacteria count in the ot
To have non-porous, seamless, easily cleanable surfaces
To reduce the need of frequent disinfestation.
Work-Flow Management
To have concealed wiring and medical pipeline system
To have a complete hassle-free floor area leading to enhanced equipment and personal movement
To have effective lighting system to operate under better conditions.
Aesthetics – Pleasing work environment
Effective lighting by maintaining LUX levels
Clean air quality and effective ventilation
Pleasing work environment through the use of different walls and floor colours.
Features of a Modular OT?
---
A continuous flow of highly filtered "Bacteria free" air into the operation theatre.
A continuous removal of contaminated air out of the operation theatre
Durable anti-bacterial paint
Easy to clean and maintain
Permeability of vapour to escape which protects against the growth of yeast and microbes
Moisture and Thaw resistance
Easy to move and get hands on the instruments
Should be able to accommodate a number of doctors inside.
Major components of Modular OT system
---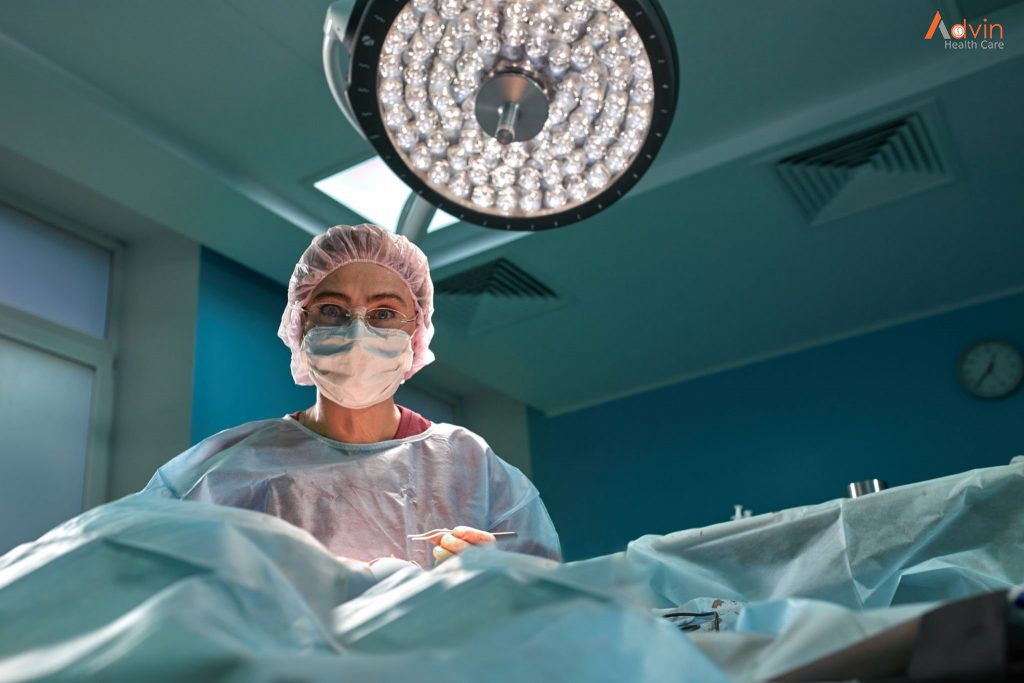 The Wall and ceiling
A modular OT is a free-standing structure constructed inside a hospital room. The panels of Modular OT are made of Steel or glass. A 200 micron coat of anti-microbial paint is sprayed on the inside of the panels facing the OT table.
All four corners of the room will have provisions for air duct. Sufficient room should be given inside the operation theatre for easier operation procedure and the remaining space should be used for storage. The joints and cavities must be filled with epoxy and sanded flush to provide a joint less surface.
Laminar air flow unit – Plenum
A Modular OT consists of a laminar air flow unit which supplies air into the Modular OT. Laminar flow is defined as the flow of fluid in which the entire flow is steady with uniform velocity in which the flow of lines is parallel to each other.
Laminar flow unit is used in Modular OTs
To control the temperature and humidity of space,
To assist in the removal and dilution of waste aesthetic gases
To dilute airborne bacterial contamination
To control the movement of air within the department, such that the amount of airborne bacteria is minimal.
Light
Lights of a Modular OT are fixed to its ceilings. Clear and effective lighting is crucial to the operation. Integral lighting systems provide illuminations in excess of 1300Lux.
Pendants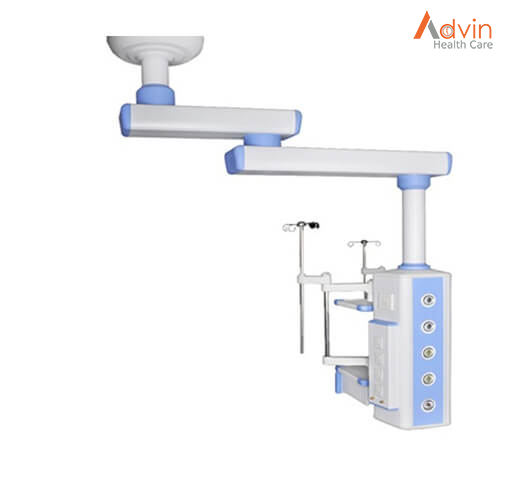 Pendants are used in Modulate OTs for convenient positioning of Medical gas pipeline, Equipment and other tools. These are flexible enough to be fixed at variable heights and distances.
Pendants provide,
Medical gas supply
Electrical power supply
Data points
Shelves for some equipment
Drawers for accessories
Mounting of medical devices and others
Hermetically Sliding door
The use of hermetically sliding door is to maintain the correct air pressure inside the modular OT. Also Hermetically sliding doors use very less space compared to hinges or any other types of doors. The door should have rubber wheels and made to run on a nylon platform to reduce the abrasion. The doors can be either automatic with controls or manual. It should also be worked manually at the time of power failure.
OT Control panel
OT Control panel is an electric control panel fixed to the wall of modular OT. Nearly 9 types of controls can be mounted on the panel. These controls include medical gases, medical equipment, Ventilation system etc…
Anti-Static Flooring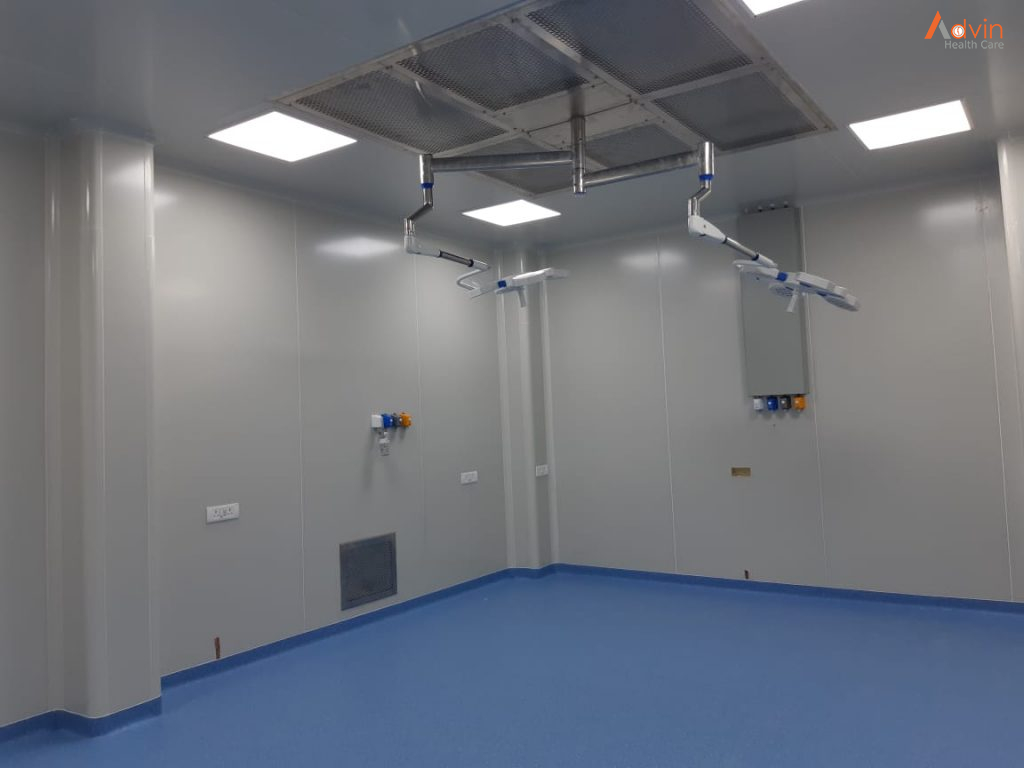 Anti-static flooring is used in industries where static can cause interference or damage to employees and/or equipment. Anti-static industrial floors inhibit the generation of electrostatic discharge or ESD, which is the pulse of static electricity that happens when a charged person or surface comes into contact with another object.